Need help in your search? You might want to check out what Tuck.com has to say. Tuck is one of the leaders in the online sleep space. They provide information and research on everything from sleep science and medicine to mattresses for back pain and bedding reviews. They do some great work. You can read about them on their about page:
"Tuck aims to improve sleep hygiene, health, and wellness through the creation and dissemination of comprehensive, unbiased, free resources. Boasting the largest collection of aggregated data on sleep products on the web (more than 300,000 customer experiences from thousands of unique sources), Tuck aims to power consumers, sleep professionals, and the troubled sleeper looking for answers."
Tuck.com recently awarded the Layla Mattress as their Editor's Choice for the "best mattress for side sleepers" you can see the whole review here.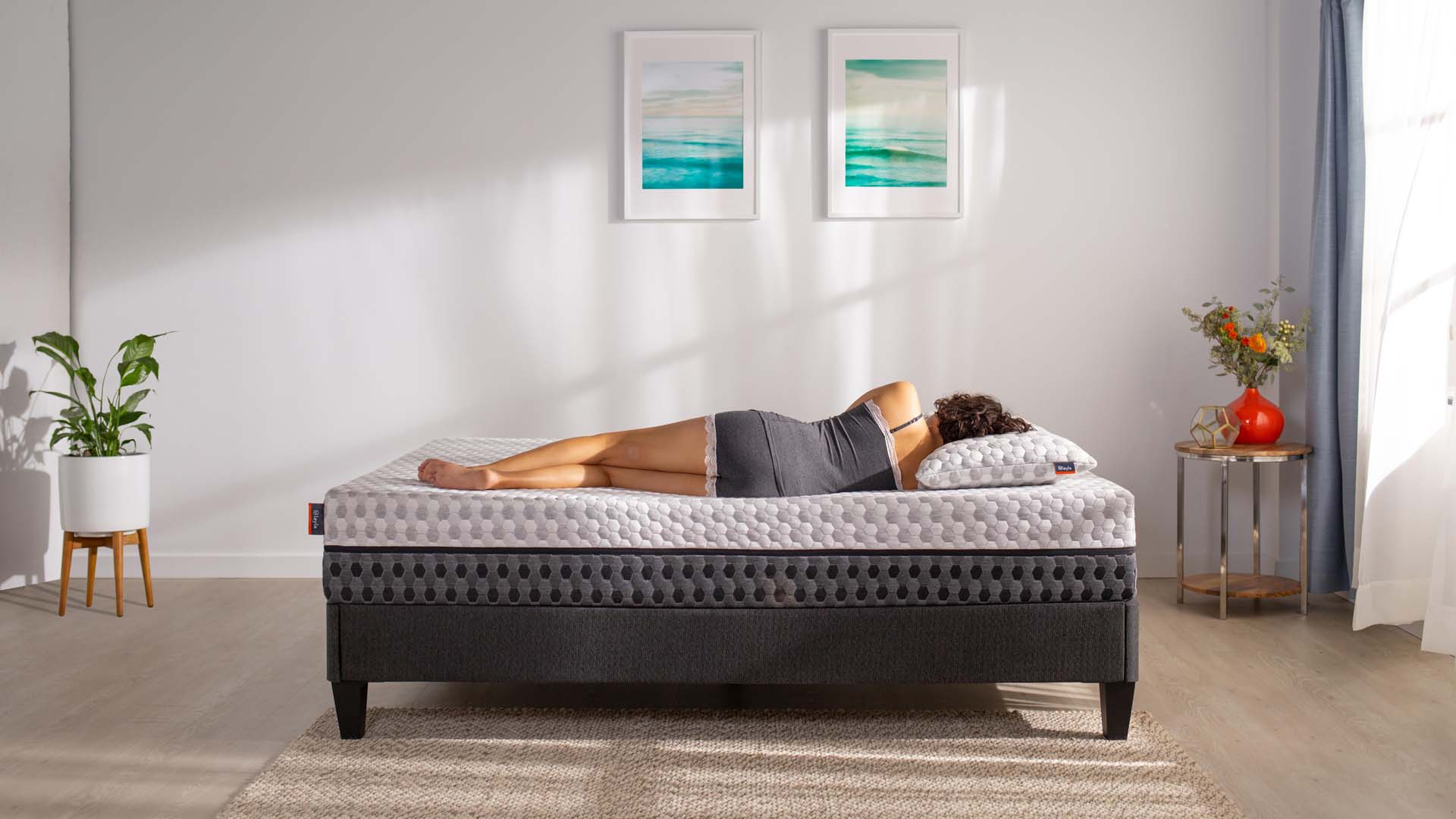 Side Sleepers Have Unique Needs
Side sleeping is the most common position, but if you sleep on your side, you know that not all mattresses work for you. If you want the best side sleeper bed, you want that comfort layer something that gives you support but also allows for spinal alignment. Tuck.com even points out some of the health benefits of side sleeping.
"side sleeping aligns the shoulders, spine, and pelvis, which helps minimize pressure points in the neck, lower back, and other sensitive areas. Side sleepers also have better airway circulation, which can be beneficial for people with sleep apnea (as well as heavy snorers). The side sleeping position has been linked to healthier hearts, as well."
Are you a side sleeper? Then you know that you are always looking for something soft enough to cradle you, bring pressure relief support and spinal alignment.
The BEST Memory Foam Mattress for Side Sleepers
Tuck.com picked the Layla Mattress as their Editor's Choice for the best mattress for side sleepers. They liked the dual firmness and commented on the copper-infused memory foam as well. However, they spent a good deal of time talking about motion transfer.
The Layla Mattress also minimizes and reduces motion transfer to a significant extent, and is virtually silent when bearing weight. For these reasons, the mattress is suitable for couples – particularly if one or both of the sleepers awaken easily due to movement or noise. The mattress is also quite light, making it easy to flip for most people.
They then recommended the bed for couples and people with back pain. and Tuck.com took time to say that it is an ideal bed for people who are light, medium, or heavy sleepers as it conforms to any body shape or weight and provides an extra comfort layer as well as pressure relief to the body.
Thanks, Tuck.com for all of the hard work you do in providing resources for people interested in the science of sleep. If you want to read more about side sleepers, you can find more on the science of sleep over at their website.
We pride ourselves in our quality services and products. We knew it before, but now it has been made official: we offer the best memory foam mattresses for side sleepers! Whether you are in need of a new bed, or just need a mattress topper for an extra comfort layer, we have it all. Compare mattresses today to find the best fit bed for your specific needs!