If you can't beat 'em, you might as well join 'em. But you don't have to empty your 401k and buy a Mercedes to finally have a talking point.
All you have to do is upgrade your mattress.
A quality memory foam bed is the perfect combination of innovative design and luxury pampering. When Brad from accounting starts bragging about the tires he put on his car, let him know that you've just upgraded your bedroom set to five-star status.
The copper-infused technology, pressure point relief, and body-hugging nature of a Layla memory foam bed are bound to invite some jealousy. Here are just a few of the reasons why.
Customization that Rivals Couture
When Kaitlyn from HR struts in with her new Louis Vuitton satchel after the holidays, you can rest smugly knowing you invested in a smarter work of design. Yes, the intricate stitching and artful craftsmanship on a designer bag are worth talking about – but so is your new memory foam bed.
Just like a piece of custom designer clothing or a name brand purse is championed for its remarkable style, your new bedroom set stands apart from the competition.
In fact, a memory foam bed can be customized until it's practically couture. The Layla Mattress has two unique sides, each with its own firmness rating. One is soft, the other firm. And that's before you add the memory foam topper. Between the topper and the two mattress sides, you can create one of 4 firmness levels.
Oh, and Layla's memory foam pillows are also totally customizable. It's easy to remove the filler until the pillow has reached a height and firmness that sends you to your happy place. Let's just say the next time Kaitlyn starts talking about getting her Coach bag inscribed, your brag will put hers to shame. Can a pair of expensive red bottoms adjust perfectly to your body? We didn't think so.
Better Cooling than Penthouse AC
Everyone at your monthly game night is tired of hearing Marc talk about his new apartment. He thinks his sky-high rent and smart refrigerator are the best way to spend his money. And that's fine. But when he starts yammering on about how he can adjust his HVAC system by voice, the only thing on your mind will be how cool your memory foam bed keeps you every night.
With a memory foam mattress and pillows, you don't need to crank the AC to remain comfortable. You don't even need to turn your pillow over to the "cool side." So what if Marc can use his app to turn on the air before he gets home at night. Your mattress keeps your body temperature controlled without being asked.
Layla Mattress is equipped with copper-infused foam that naturally wicks heat away from your body. As if that wasn't enough, it's also a natural antibacterial. The bottom line is that when Marc is bragging about his penthouse AC system, you can boast about staying just as cool for a fraction of the cost.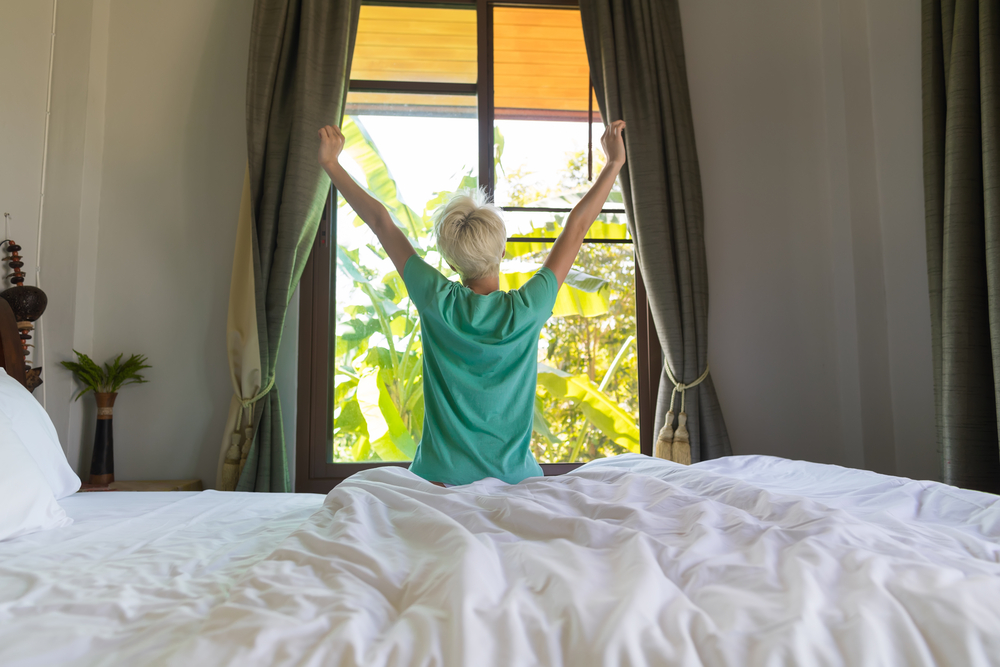 Comfort Above a Hawaiian Vacation
Marissa can't stop talking about how she just came back from a chic island resort. She engaged in, like, so much self-care. Massages in the morning, fruity drinks at night. But it only lasted a week. While your friend is reveling in a short-lived sense of relaxation, you'll be bragging that you wake up every morning feeling like you slept on a cloud.
A memory foam bed from Layla is as good as a nightly vacation. The foam conforms perfectly to your body, relieving your usual pain points and letting you sink in without sacrificing support. Do you know that feeling most people only experience when they upgrade to a suite? You go home to it every night.
You don't pay airfare for your five-star luxury experience.
Marissa got a small dose of pampering and restful sleep. Good for her. But while your friend slips back into "normal" life, complaining about her stiff neck and sore back, you'll still be high on happiness indefinitely.
A vacation only lasts one week, but you spend about a third of your life in bed. And yours is so comfortable you once fell asleep putting the sheets back on. Who's really the winner here?
Smart Design that Beats a Beamer
When Todd pulled up in his new BMW, you knew you were about to enter Brag City, USA: Population Todd. He can't stop going on about the smooth edges and impeccable interiors. You even know what his seat warmers feel like. Too bad you have a great comeback. Your memory foam bed is so sleek it may as well be a German sports car.
Layla Mattress doesn't mess around with design. Not only are Layla Mattresses chock-full of impressive cooling features, but they're engineered with technology and thoughtful assembly in mind.
It all begins with the cover for the soft side of the mattress. The ThermoGel in the cover activates when you start to heat up, naturally sweeping the excess heat away. Just beneath the cover sits the copper gel-infused foam. This layer is 3-inches deep and antimicrobial. Next, we put a 2-inch layer of convoluted foam to circulate air.
Now we're finally to the core of the mattress. It's 4 ½ inches thick and it has maximum motion control.
Thought we were done? We said our memory foam bed rivals a luxury car, remember? There's more. After the core is another layer of copper-infused memory foam. This time it's 1-inch thick and has rapid cooling technology. Finally, we've reached the cover for the firm side of the mattress. It also has ThermoGel to cool you down when this side of the mattress is on top.
It's fair to say that a memory foam bed has earned you plenty of bragging rights. When the gear heads start talking about their V6 engines, ask them if the cylinders are designed to eliminate pain using the newest technology and copper-infused foam.
Pain Relief that Rivals a Personal Masseuse
Audrey gets a spa treatment every month. She can't stop bragging about her personal masseuse and using terms like myofascial release and transverse frictions. That's when you can hit her with phrases like pressure point relief and conforming foam.
A memory foam bed offers just as much pain relief as a personal masseuse – maybe more. As rejuvenated as Audrey feels when she steps out of treatment, it only happens once per month. You get to wake up feeling like you just had a Swedish massage every single morning.
Layla Mattress memory foam doesn't droop or slouch like a traditional mattress. You won't notice a divot revealing exactly where you sleep after a few months. That's because even though a memory foam bed wraps itself around your body when you lay down, it bounces back just as fast.
You don't need expensive spa treatments to have something to brag about. Sure, hot stone massages are great. But your copper-infused memory foam basically gives you a neck massage every time you roll over.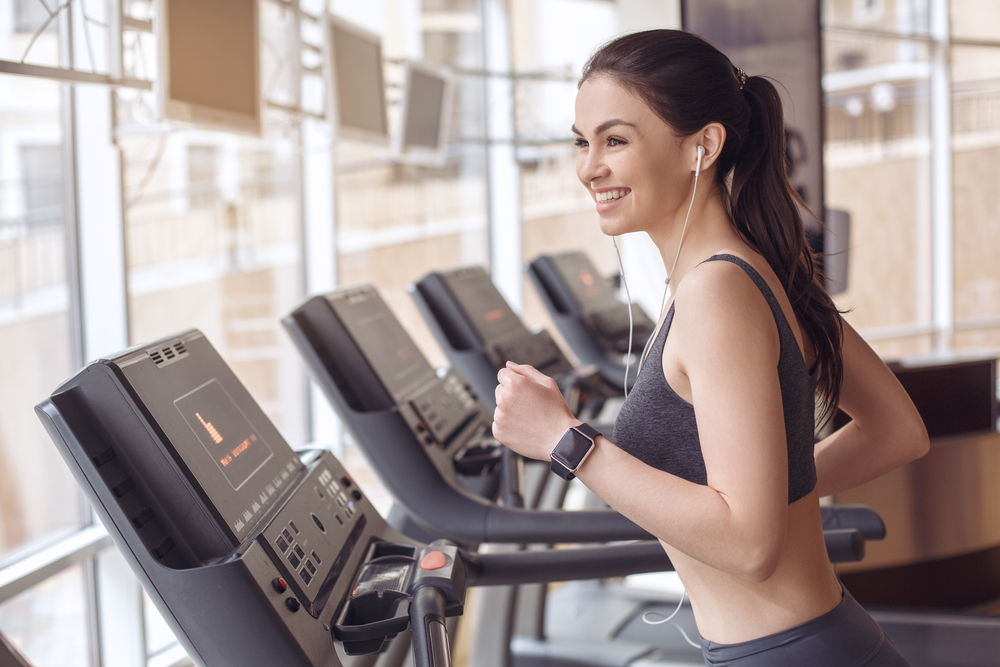 More Value than a Custom-Built Kitchen
We get it, Brenda, you had custom-built cabinets installed. Any time your neighbors complete a reno project, you have to hear about it at the next four community picnics. Why shouldn't you brag about the upgrades to your bedroom?
Just like how you can choose between the size, materials, and style of your new kitchen – a memory foam bed presents you with every opportunity to really make your bed your own. And while you might think "But a new kitchen adds property value," we'd like to point out that a great new bed is just as worthwhile.
A home renovation project may garner a higher selling price, but a memory foam bed adds value to every aspect of your life. Your new bed means you're more productive and happier every day.
When you sleep on memory foam, you wake up ready to go to work. You have the energy to hit the gym when you leave the office, and you can spend more meaningful time with your family.
Sure, Brenda's new kitchen added a few thousand dollars to her asking price. But can you even put a price on how good it feels to be more awake to life? That's worth bragging about.
Your friends and co-workers who spend money on vacations and luxury clothing aren't the only ones who get to brag. It's about time you join the club. A memory foam bed is just as worth boasting about – maybe more.
An exotic vacation only lasts a week or two, and a designer bag loses its luster next season. But a memory foam bed never goes out of style and gets plenty of use. Stop waking up wishing you could afford a full-body massage. Start waking up feeling like you just had one. And then tell everyone about it.