Choosing the right size mattress from all the options out there might be intimidating, especially because many sizes have sub-categories. Want to make sure that you pick the right mattress size for your space? Keep reading our mattress guide below to learn more about making the right decision for you and your bedroom.
Twin Mattress Dimensions
Besides a crib mattress, which is designed for infants or toddlers, a twin mattress is the smallest of all available mattresses. In general, twin mattresses are perfect for children and adolescents who don't need a very large mattress.
In some cases, smaller adults can opt for twin mattresses as well. You can find twin mattresses on day beds, dorm room beds, or guest rooms.
Typical dimensions: 38 inches wide, 75 inches long
Twin XL Mattress Dimensions
As you might imagine, a twin XL mattress is slightly bigger than a standard twin mattress. If you're a taller adult, a twin XL will typically be more comfortable than a twin-sized mattress. And you can actually combine two twin XL mattresses on a king-sized bed frame – which is a great set-up to use if you have a partner who prefers a softer or firmer mattress compared to you.
Typical dimensions: 38 inches wide, 80 inches long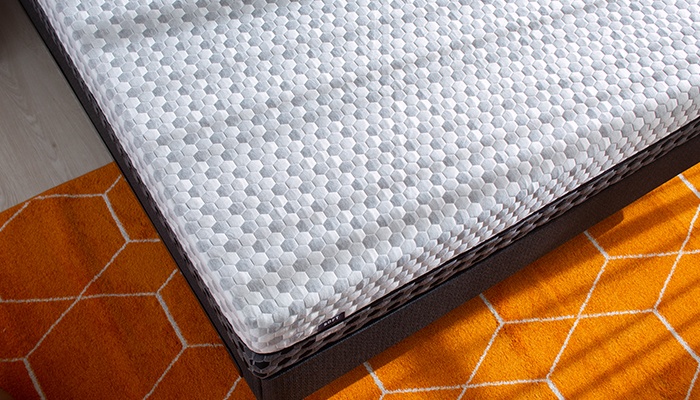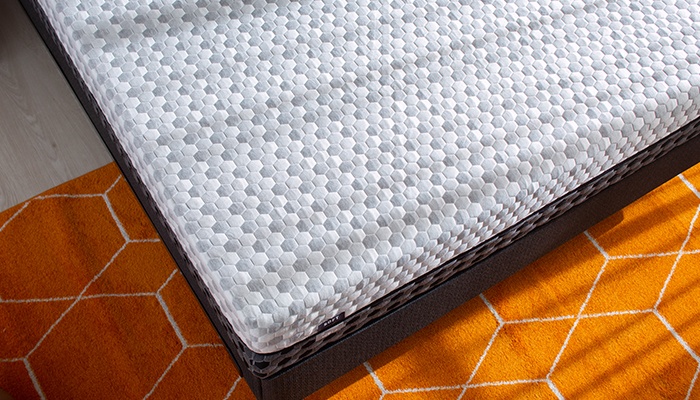 Full Mattress Dimensions
A full-sized mattress is sometimes also called a "standard double." A full-sized mattress is a great option for adults who want a roomier feel than a twin XL. You can sleep in a double bed with a partner, but hopefully, you like to snuggle because it will be a bit cramped for two.
Have a pup or a couple of cats or kids who wander into your bed at night? You might enjoy having a roomier mattress size if that's the case.
Typical dimensions: 54 inches wide, 75 inches long
Full XL Mattress Dimensions
If you think that a regular full or standard double mattress is the right width, but you'd like a little more room for your legs, a full XL is a great choice.
Typical dimensions: 54 inches wide, 80 inches long
Queen Mattress Dimensions
Queen mattresses are the most popular option among sleepers of all shapes and sizes, but that doesn't mean it's necessarily right for you. The reason why queens are so popular is because they offer enough room for single sleepers to splay out if they want, but they also have plenty of room for a couple.
It's important to note that because of the queen mattress's larger size, you'll need to keep your living space in mind. It might be worth the trouble to measure the dimensions of your bedroom to ensure you get a mattress that actually fits in it!
Typical dimensions: 60 inches wide, 80 inches long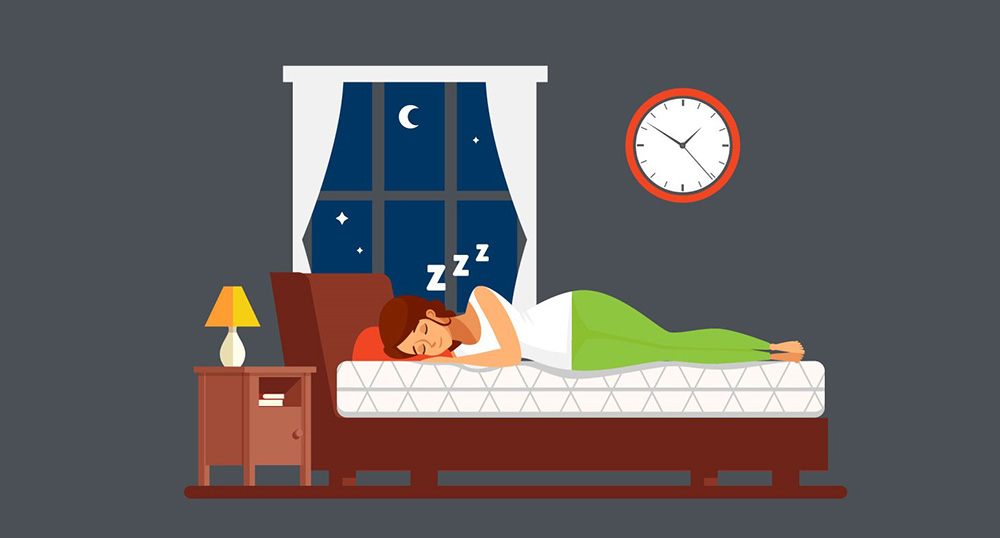 Olympic Queen Mattress Dimensions
If you don't want to commit to a king-sized mattress but you want to spread out a bit more, an Olympic queen is a great compromise. It offers a slightly wider space for you to really get comfortable.
Typical dimensions: 66 inches wide, 80 inches long
King Mattress Dimensions
A king mattress is big and luxurious – so make sure that your room is at least 12 x 12 to ensure a comfortable fit. For couples who sleep with a dog or kids, a king offers plenty of space for everyone.
Typical dimensions: 76 inches wide, 80 inches long
California King Mattress Dimensions
For couples or even single sleepers who require acres of space for their slumber, a California king is the answer. It's the biggest option on the market and it's a great choice for sleepers who tend to move a lot, tall people, or couples who want plenty of room.
Typical dimensions: 72 inches wide, 84 inches long
Which Bed Size is Right for You?
Your perfect bed size depends on a few different factors. It might be worth a trip to the mattress store to see the difference between mattress sizes and what would fit best in your room. Or you can simply use a tape measure and mark the bed size on the floor to get an idea of how much space a mattress would take up.
Budget
Budget is another factor you might want to take into consideration. Obviously, larger mattresses are going to cause a larger dent in your wallet. With that said, make sure you still choose a mattress that's comfortable and made with quality materials.
Why? Because if you go with the cheapest option available, that mattress likely won't have the lifespan of higher-quality ones. So, you'll end up needing a replacement sooner and any money you would have saved upfront on the cheap price is completely moot.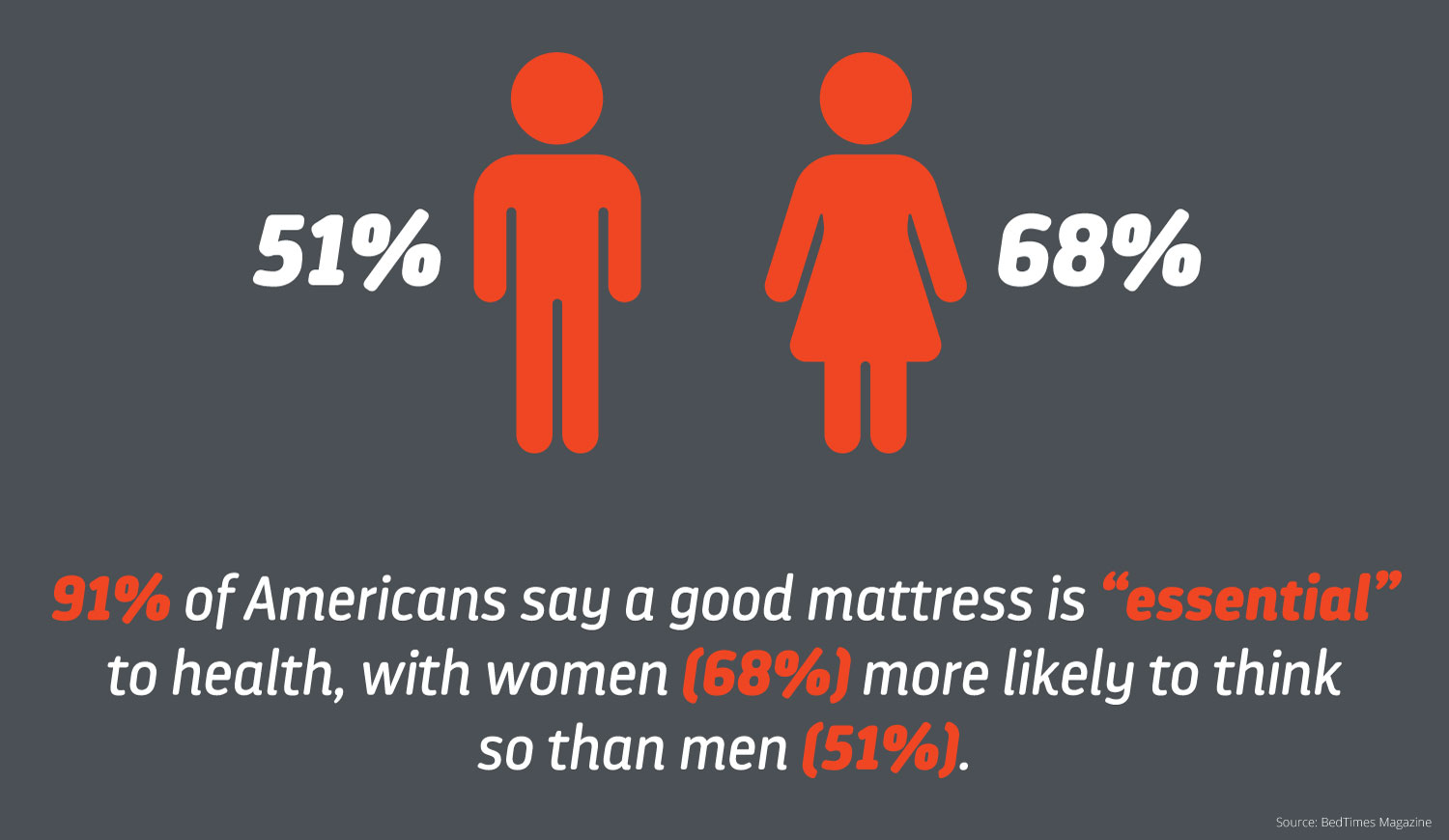 Single Person or Companion
If you're just a single person, you don't need to opt for a large bed. But that depends entirely on your sleep preferences. If you like to sleep like a starfish, for example, or if you're a taller person, you might need a slightly larger mattress to feel comfortable.
And if you sleep with pets, or kids wander into your bedroom often after a bad dream, or if you sleep with a partner, a queen size or king size mattress is ideal.
Room Size
In most cases, you're not going to want a California king mattress if you live in a tiny studio that's 300 square feet. Unless you're into your entire place being just a mattress. With that said, it's important to find a mattress size that actually works with your space.
That's another reason why the queen mattress is a popular size; it gives sleepers adequate room but doesn't take up a ton of real estate.
Mattress Sizing FAQ
Still have a few questions around mattress sizing? We've got your back! Below are some mattress sizing frequently asked questions and other related mattress questions.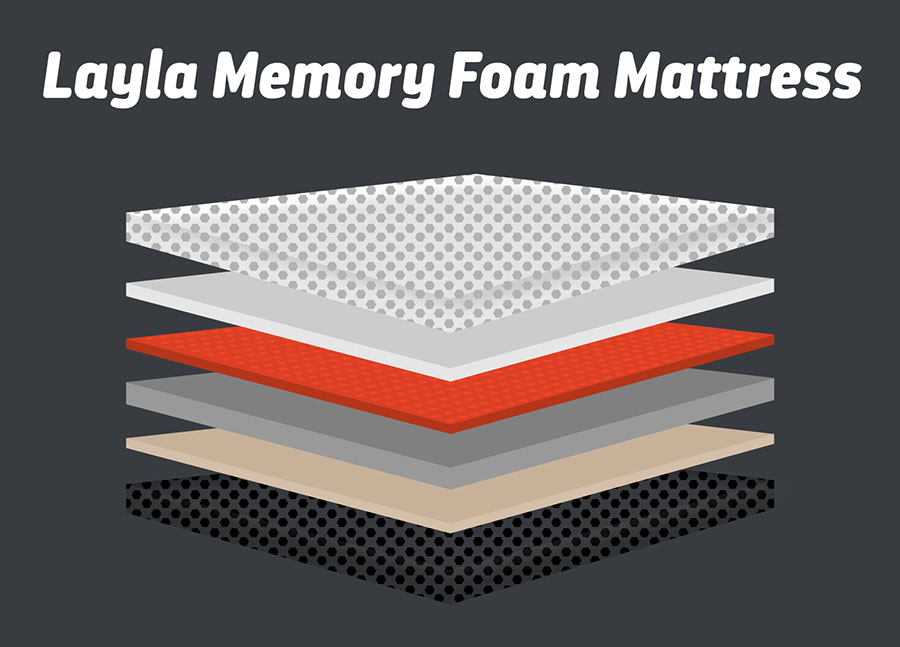 What if I buy the wrong sized mattress?
If you've purchased a large mattress and realized that it's too big for your space or perhaps you've chosen a too-small mattress that leaves you feeling cramped, you might be out of luck. Returning a mattress can be a hassle.
That's one of the many reasons why it's important to buy your mattress from a reputable company that offers a guarantee that you'll like your mattress. Layla Sleep offers a 120-night trial so you can be sure your mattress is the right size and type.
What kind of mattress material should I choose?
We're partial to copper-infused memory foam, ourselves – but there are a ton of options out there to choose from. Layla Mattresses, for example, offers a unique memory foam bed that provides both contouring and foundational support. There's also an option to get a Layla hybrid bed, which serves up new age memory foam combined with traditional spring supports.
While other mattress types might give you a great night of sleep, some types like traditional spring mattresses quickly lose their supportive qualities and begin to sag. You can read more on mattress types and their pros and cons here in our mattress buying guide.
What is the best mattress size for couples?
For couples, the more room you have, the more space you can spread out instead of being forced to cuddle. If you both are of average size and weight, a queen-sized mattress might provide enough room. But if you have other bed companions like pets or a spare kid or two, you might want to opt for a king or California king size instead.
As long as your bedroom is big enough, it's better to err on the side of larger rather than smaller when it comes to your mattress. You won't be complaining if your mattress is too big and you have too much space. But you'll likely have some serious gripes if your feet are hanging off your mattress or if you're overheating from sleeping too close to your partner all night.