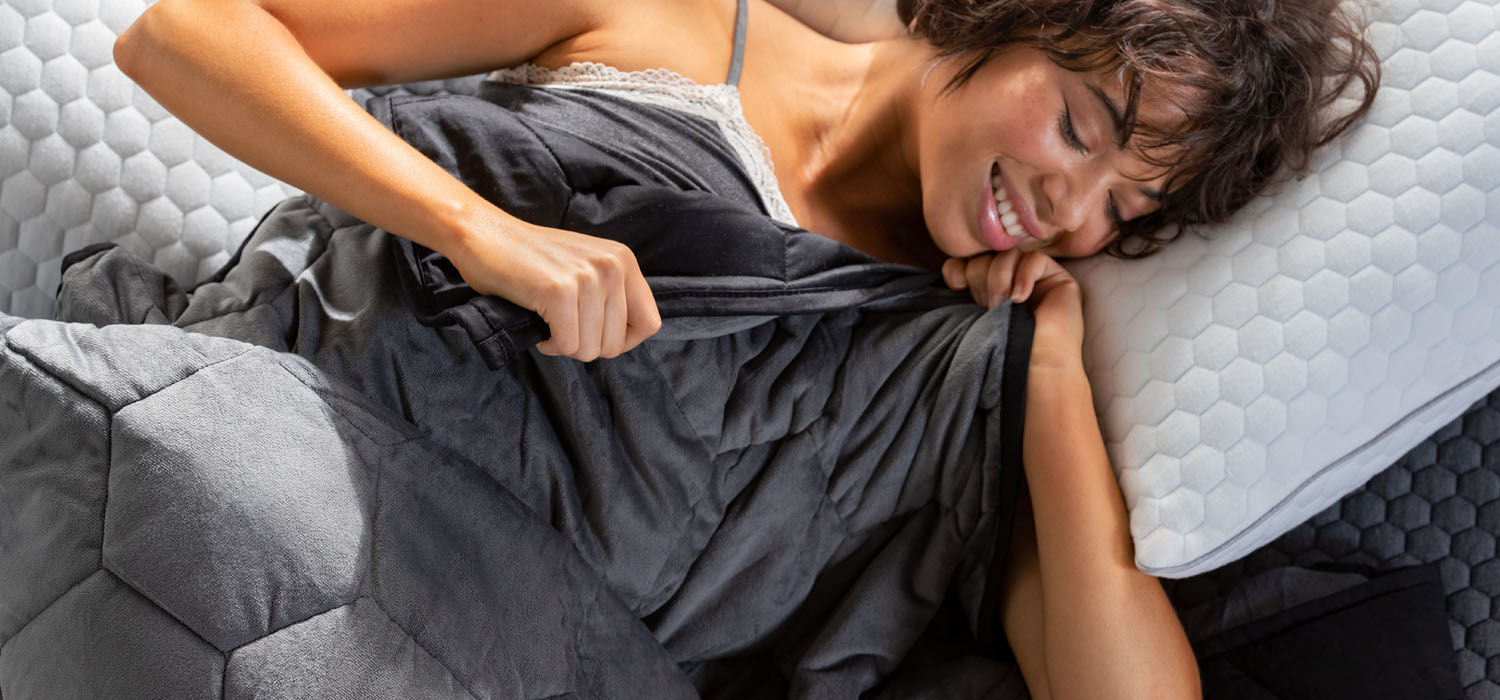 You didn't know
you needed this.
The Layla® Weighted Blanket
Therapeutic comfort for maximum good feels.
A weighted blanket is a trusted tool for improving sleep quality and relieving both stress and anxiety. Our hugging blanket delivers Deep Touch Pressure (DTP) for a relaxing, gentle pressure across your body that feels like a warm embrace (or a pile of puppies). The scientifically-backed benefits of this soothing blanket include alleviating feelings of restlessness, so you can finally quiet both your mind and body.
If you're ready to shrug off the worries of your day, it's time to turn to the Layla Weighted Blanket for an effortless way to decompress and embrace a night of peaceful slumber. Can a blanket really do that? Yep, the best sleep is waiting for you just under the covers.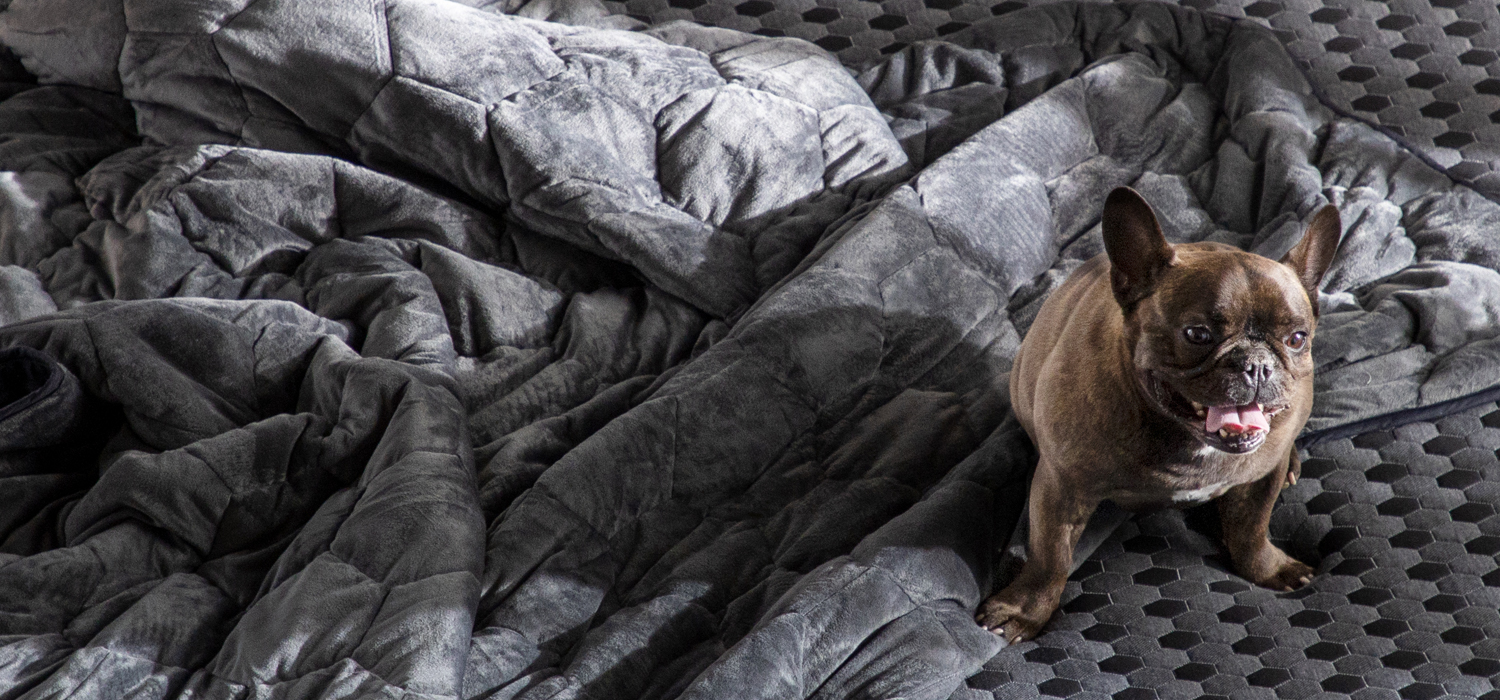 Try it for a few nights.
If you don't love it, return it
for a refund.
(calming puppy not included)

"One of our editors swears by Layla's weighted blanket and says she can't sleep without it."

"Very reasonably priced compared to its competitors"

"This plush blanket helps me fall asleep and STAY asleep"
"An ultra-lux experience that'll make you want to hop into bed"

See why customers love the Layla® Weighted Blanket
Make easy monthly payments over 3, 6, or 12 months

X
Specifications
Twin
Queen
King
Dimensions
48" x 72"
60" x 80"
80" x 87"
Weight
15 lbs
20 lbs
25 lbs
Cover Fabric
300 TC Cotton on one side | 100% Polyester/Mink on the other side
Fill Material
High Density Micro Glass Beads
Designed/Support
USA
Manufactured
China
Trial
120 Night Trial-100% Money Back Guarantee
Warranty
5 Years
Care
Machine Wash Cold | Tumble Dry Low | Do Not Iron
Product(s) Successfully Added to Cart!
X