Luckily, we've got your back. Below, we'll outline the main types of mattresses you can find on the market today and the pros and cons of each type.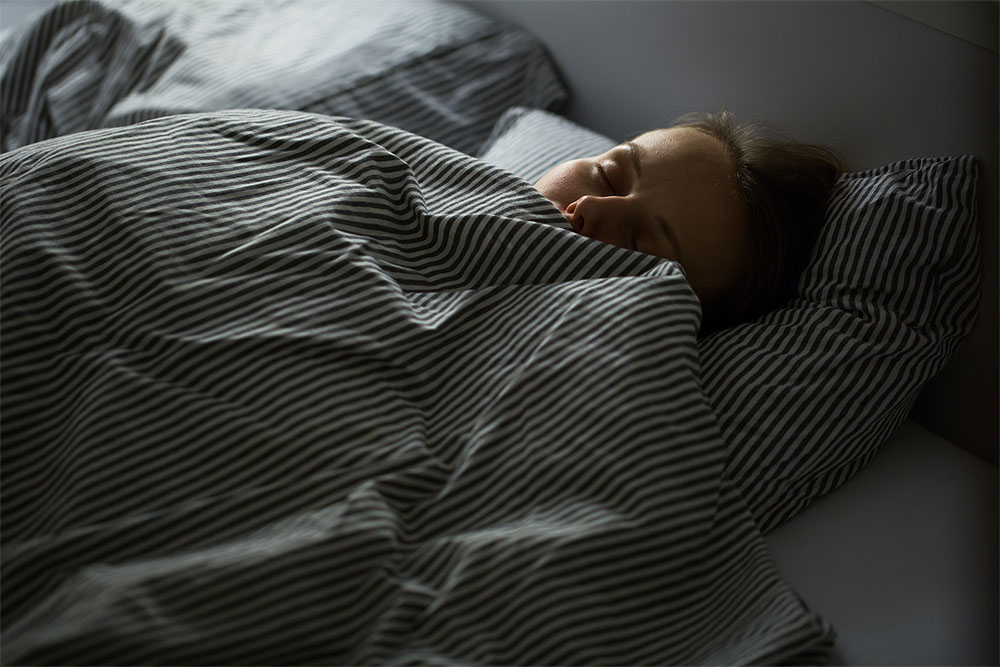 1. Innerspring
When you think of mattresses, the traditional innerspring version is probably what immediately comes to mind. Innerspring mattresses first arrived on the scene in the 1930s and since then, they've been the traditional choice.
With that said, there are some reasons you might want to avoid an innerspring. To start, innerspring mattresses don't do a great job of counteracting pressure points, meaning you could end up waking up in the morning with new pains and discomfort, even with 8 hours of sleep.
Innerspring mattresses also tend to wear out more quickly, which means your bed will start to make noise sooner and may start to sag in the middle as the springs lose their springiness over time. So, while this might be a cheaper option at first, you'll likely have to replace your mattress fairly often if you go this route. Just check out our post on spring mattresses vs. foam mattresses to see how these two types of mattresses compare.
Pros
Consistent comfort
Traditional support
Reasonably priced
Cons
Can't adapt as well to your contours
Lots of motion transfer
Shorter lifespan
Flimsy
Squeaky
2. Waterbeds
Most waterbeds are comprised of a poly-vinyl material complete with a flexible top layer for additional comfort. Although they're usually viewed as a novelty item, some sleepers love the wave-like motion of a waterbed. Some even compare the motion of a waterbed to a massage.
While waterbeds do have some advantages such as the potential to be heated for a soothing sleep and a hypoallergenic choice, their flaws are numerous.
For example, if you're prone to seasickness, the rocking back and forth motions of the water in the mattress may be nauseating rather than soothing and relaxing. In addition, waterbeds offer almost no support for your body, causing discomfort, and straining. This is particularly bad if you have any back issues—a lack of support can exacerbate existing problems.
And, waterbeds may leak, which can cause serious damage to the rest of your home. In fact, many types of home insurance policies won't cover the damage caused by water beds because it can be so destructive. So, buyer beware!
Pros
Good for allergies
Potential heating
Relaxing
Cons
Poor support
Leaks
Odors
Hard to find sheets that fit
Often not covered by homeowners' insurance
Act as a heat sink
Can cause condensation and result in mildew
3. Memory Foam
Memory foam mattresses are an incredibly popular mattress style among many sleepers. After all, who doesn't want to go to sleep on a material that contours to your body, delivering comfort where you want it and support where you need it?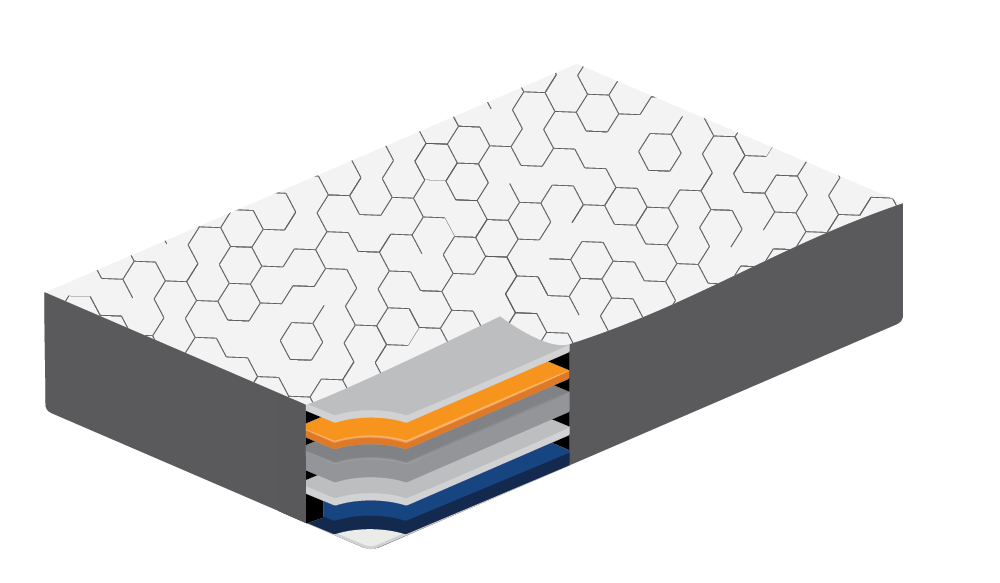 When shopping for memory foam mattresses, look for the density. There are three common memory foam densities to choose from, including low, medium, and high density. Memory foam density affects motion transfer, durability, body contouring, foam response time, weight, temperature, and price, so make sure you test out numerous mattresses to find a density that's comfortable to you.
The main complaint memory foam users have is in regard to their tendency to hold onto body heat. If you go with this mattress type, consider choosing the Layla Copper Memory Foam Mattress.
The memory foam found in the Layla Mattress is different. Layla's memory foam mattress provides you with a cooling sensation thanks to the conductive copper particles that work hard to draw heat away from the body, identical to the type of memory foam found in the Layla Hybrid. Similarly, this mattress also boasts two levels of firmness so you can choose more support or more softness, depending on your personal preference.
In addition, the Layla memory foam mattress is designed for all types of sleepers. Side, back, and stomach sleepers can all find superior comfort within the soft surfaces of the Layla. Whatever sleeping position you like, you'll find that your sleep experience is better on a Layla.
Pros
Better contour compared to traditional innerspring
Good breathability and ventilation
Reduces sinking and sleeping hot
Cons
Potentially more motion transfer
Heavier
4. Hybrid Mattress
You've heard of innerspring mattresses and memory foam mattresses, so what is a hybrid mattress? A hybrid mattress marries two types of mattress technology for an out-of-this-world sleeping experience. Innerspring technology is mixed with specialty foams to provide sleepers with a uniquely comfortable sleeping experience. With this type of mattress, you'll get equal types of support and cloud-like softness.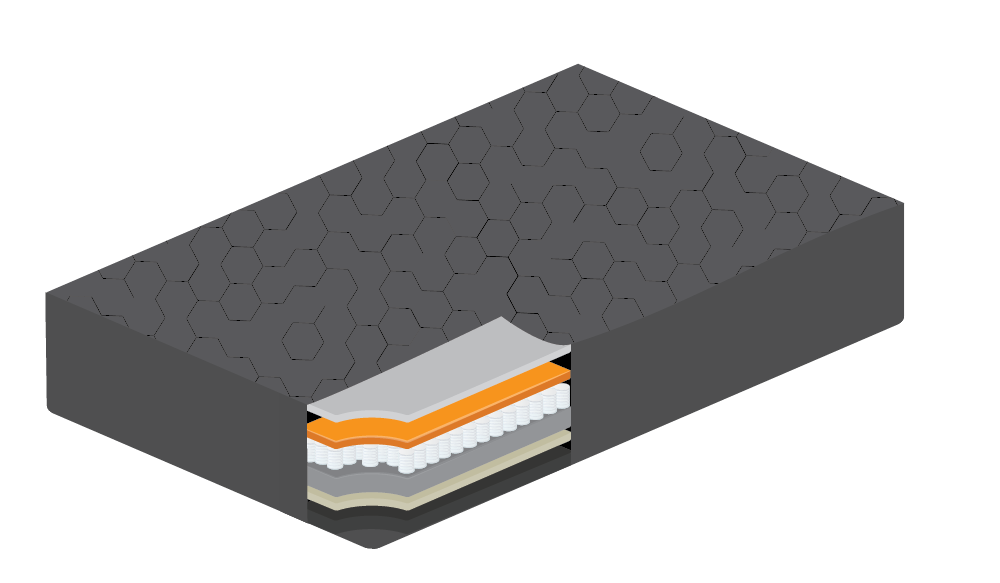 Hybrid mattresses feature individually-wrapped springs for a traditional mattress feel plus a layer of soft memory foam. Not all hybrid mattresses are created equally, however. Some hybrid mattresses feature memory foam that turns into a heat trap and wears out quickly.
The Layla Hybrid Mattress, however, is different. It boasts features like dual-gauge coil technology, which delivers amazing support if you like to live life—and sleep—on the edge. In addition, sleepers benefit from customized firmness. Each Layla Hybrid Mattress comes with a choice of firmness level: firm or soft. It's like two beds in one. Two handles on the side make it easy to flip to the side you want.
The best part? The Layla Hybrid is constructed with copper-infused memory foam, which works hard to pull heat away from your body as you sleep. In turn, you can enjoy a night of cool, comfortable slumber.
Pros
Better contour compared to traditional innerspring
Good breathability and ventilation
Reduces sinking issues
Firm and soft side
Cons
Potentially more motion transfer
Heavier
5. Air Mattresses
Airbeds and air mattresses are the bane of overnight guests everywhere. Although an air mattress is a great choice to travel with, they're notoriously uncomfortable after long-term use. If you've ever had the unfortunate experience of waking up in the middle of the night in a deflated air mattress or found yourself sinking into the middle, you are already probably very familiar with the drawbacks.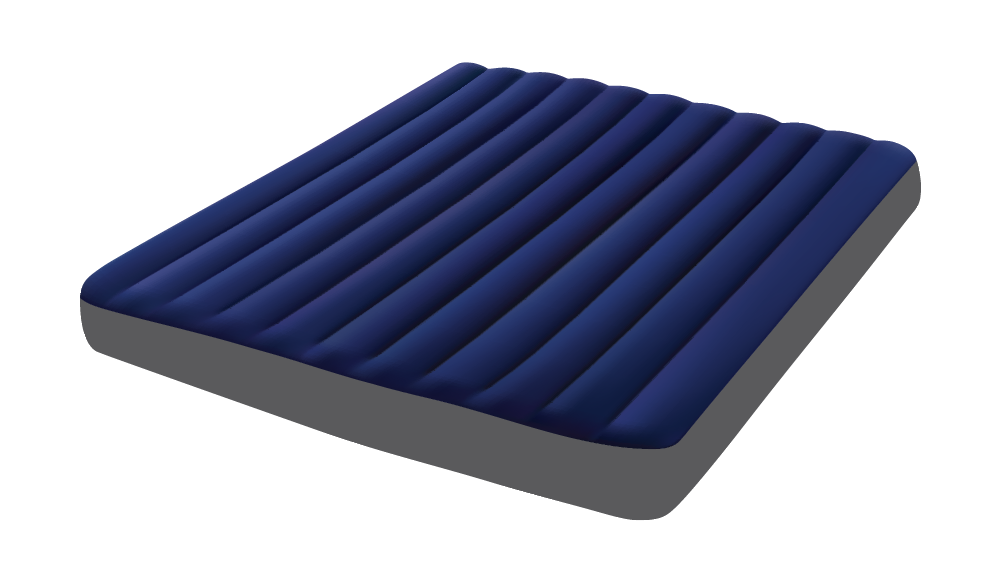 Besides lacking support, air mattresses are extremely vulnerable to punctures and tears. Although they're fairly easy to repair, it's an unfortunate maintenance task you can easily avoid with other types of mattresses.
Pros
Easy to move
Easy to adjust the firmness
Cons
Lots of motion transfer
Easy to puncture
Quicky loses pressure
6. Adjustable Beds
An adjustable bed is a type of bed that can be—wait for it—adjusted into a number of different sleeping positions depending on sleeper preference. In most cases, these adjustable beds have hinges operated by a motor that allows different sections of the bed to be raised or lowered independently of one another.
These types of beds can be great for people who want to sleep in a particular position without disturbing their partner or catch an episode of their favorite show without being propped up by a ton of pillows. Other adjustable bed benefits include easier breathing, improved digestion, and better circulation. For those dealing with body pains, choosing the perfect mattress angle can mean a night of less pain and more soothing sleep.
The drawbacks of this type of mattress include the potential for mechanical failure and the risk of exacerbating existing back pain if you set your bed to a poor angle.
The Layla Adjustable Base comes with remote-controlled comfort to give you the best sleep ever. When you sleep on our adjustable bed, you'll have full body articulation that allows you to raise your head and feet independently, program 3 one-touch configurations, and go flat or Zero Gravity with one simple touch. And when you sleep on our king adjustable base, you and your partner will have separate remotes so you both can get the quality sleep you deserve without putting a strain on your relationship.
Pros
Low maintenance
Move without disturbing your sleeping partner
Convenient for sitting up in bed
Potential pain relief
Cons
Your current mattress might not work
Heavier
7. Pillowtop
Pillowtop mattresses are another mattress choice you'll likely see on your search. As you might imagine, these mattresses feature a pillowy material on top of a traditional innerspring design. The top pillowy section might be made out of memory foam, cotton, wool, or synthetic materials.
The main drawback of this specific type of mattress is that they might have a shorter lifespan compared to other types of mattresses. 30% of pillowtop mattress owners report compression and sagging within the first 36 months of ownership.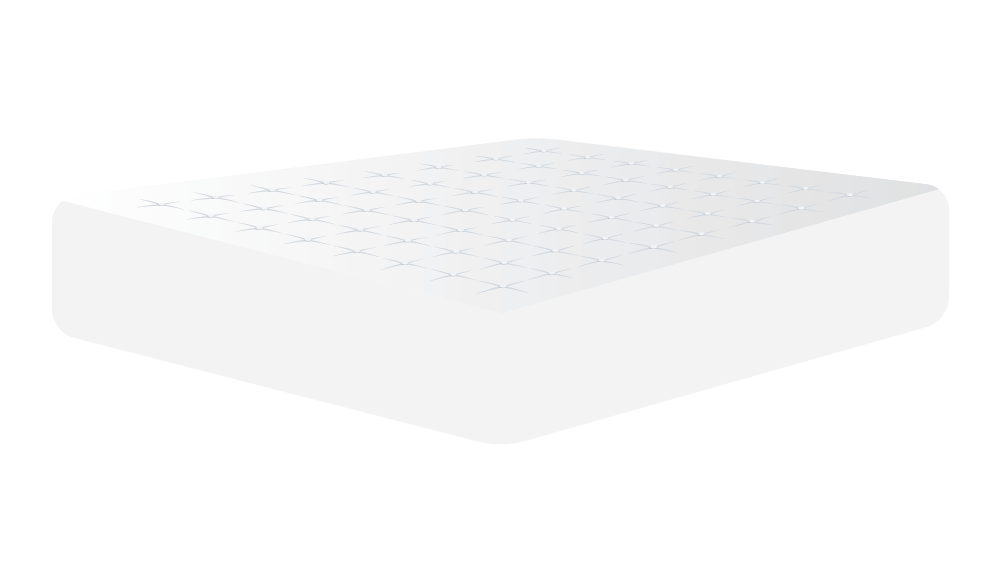 Pros
Very soft
Great for sleepers who prefer lots of cushioning
Cons
No option for firmness
Sagging issue over time
Requires non-standard sheets
Takeaways: The right mattress for you
For your best, most comfortable sleeping experience, it's important to choose a mattress that will promote a relaxing slumber. Layla Sleep has the options that'll help you achieve your best night of sleep yet. With the Layla Copper Memory Foam Mattress or the Layla Hybrid Mattress, you can find the perfect mix of support and softness. Plus, you can flip either of these mattress choices from the soft to the firm side easily, so you can sleep according to your exact preferences.
Sleepers can also rely on the Layla Adjustable Bed if you like to stay up for Netflix and chill. Choose your unique sleeping needs and find a Layla mattress or bed base that'll send you off to dreamland.