Even more than your average person, moms require great sleep. Whether you're a working mom, a stay at home mom, a work from home mom, or other… Sleep for moms can be quite limited. A mom's schedule can be hectic and requires lots of energy and stamina to take on days that may throw anything at her, moms don't have time to be tired. When a mom is able to squeeze in some precious ZZZ's, that sleep needs to be high quality. Deep and restful sleep is essential to having the energy to get it all done in a day and be ready to do it again tomorrow.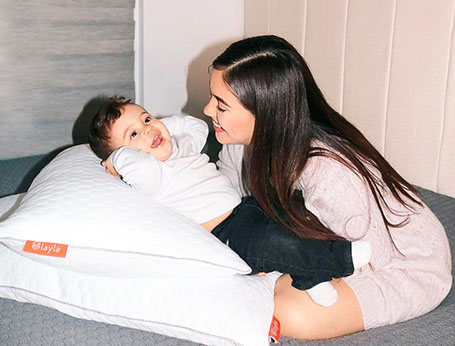 "Sundays are for relaxing, recharging, and reflecting!! After a long week, this mama body definitely needs some good rest! My hybrid mattress has made the biggest difference in helping me sleep better and my back pain is almost nonexistent now! Ours is spending quality family time enjoying our comfy new bed!"
Ariadna Juarez, @arivdna
Deep REM sleep is the high quality sleep we all seek (especially moms), and REM sleep can only be achieved when your body is in a relaxed state and supported properly. Copper infused memory foam mattresses cradle and support your body, and allow for proper spinal alignment so you achieve that proper REM sleep every night. The cooling properties of copper also prevent heat buildup around your body during sleep which aids in keeping you asleep longer, and gets you into that deep sleep that rests your body and mind, which in turn fuels your jam packed day.
Whether it's better sleep for moms, better sleep for kids, or better sleep for dad (let's not forget him), Layla understands what you need at night to be the best version of yourself when you wake up. Sleep better, (blank) better… You fill in the blank. Whatever it is you do, do it better with great sleep from Layla.
#momsforlayla