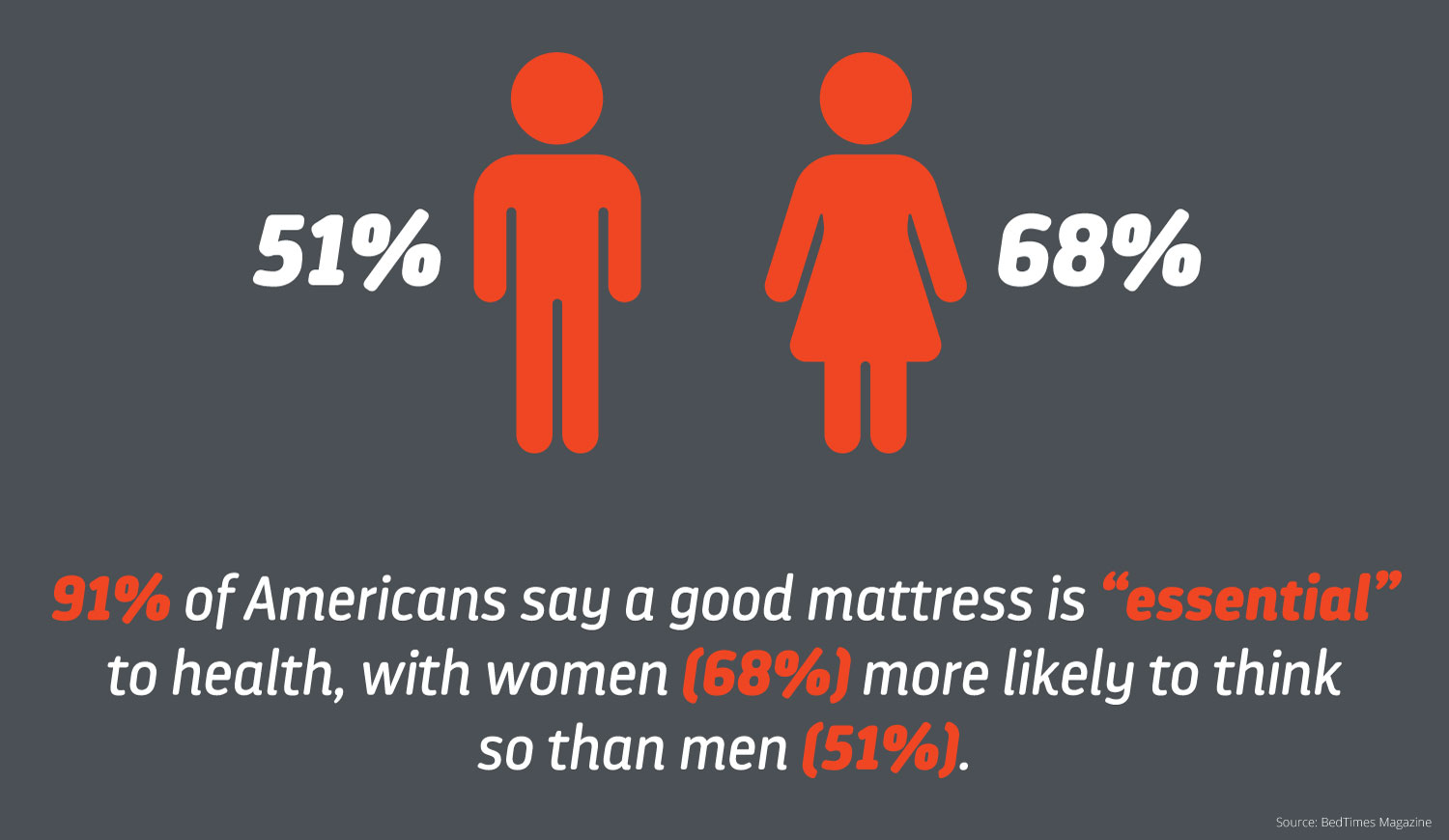 What is a Mattress in a Box?
Traditional mattress shopping involves going store to store, trying out mattresses, and avoiding pushy salespeople and their pitches. Mattress in a box companies have transformed the mattress-buying experiences completely, allowing consumers to conveniently shop from home in their pajamas. No salespeople, no marathon shopping days going to multiple mattress stores, and no frustrating mattress transportation Tetris.
Instead, your boxed mattress shows up on your doorstep compressed to the size roughly equal to the length of a coffee table. Your only job is the exciting part: unboxing.
What are the Benefits of a Mattress in a Box?
If you're curious about buying a mattress in a box, you might wonder about the specific benefits of this type of mattress. Here are a few reasons why you might want to consider this option:
Easy to move: When you buy a regular mattress from a store, you have a few logistical issues to work out before getting it into your home. Unless you opt for the store's delivery service (if they have one), you'll need to strap your mattress to your car, drive it home, and then drag it into your house. If your bedroom is on the upstairs level of your home, you'll need someone else to help you lift it up. With a bed in a box, you can typically move it around and take it up to your bedroom easily, even if you're on an upper floor.
Affordability: Compared to traditional mattresses, bed in a box mattresses can be more affordable if you know where to look.
No physical stores: As we mentioned, a bed in a box mattress allows you to avoid visiting furniture and mattress stores. Plus, sitting on a showroom mattress for a few minutes isn't an ideal way to know if a mattress is right for you. Most mattress in a box companies gives you plenty of time to sleep on your mattress before deciding if it's right for you.
Trial periods: Mattresses you order online give you several weeks to try out the mattress. You can decide at any point that you want a full refund (but double-check that the company offers this before committing).
How to Choose the Best Bed in a Box
Just like traditional mattresses, there is no one-size-fits-all mattress type or material. You'll need to prioritize what details are most important to you based on your preferences when it comes to softness, firmness, support, and size.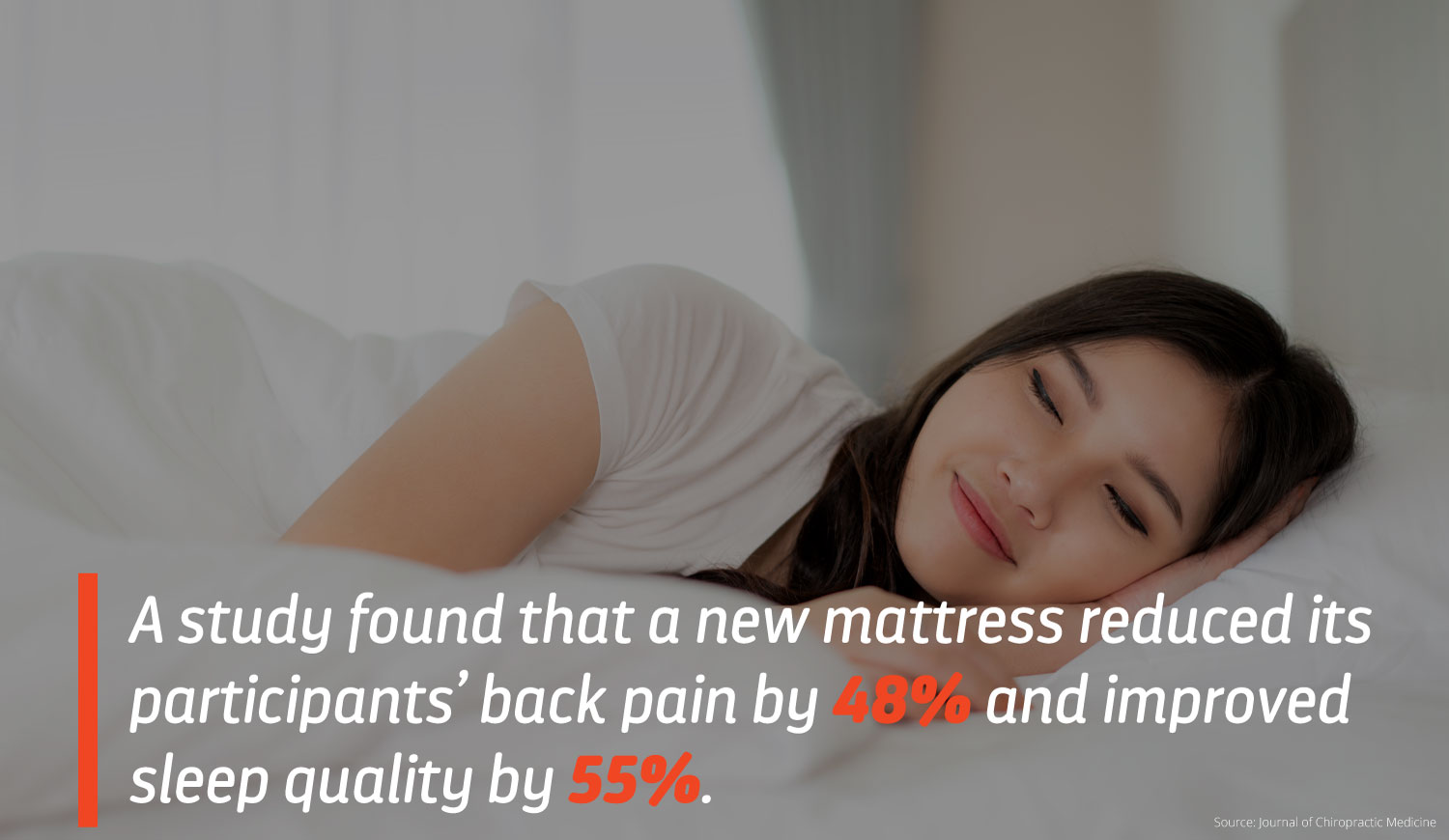 Mattress Shopping Basics
Here are a few high-level details you'll want to pay attention to on your journey to find the best mattress in a box.
Materials: Not all mattresses are created equally. Look for high-quality foams or a hybrid mattress with quality springs in addition to premium foams. Memory foam is a great choice for sleepers who like feeling cradled by their mattress.
Sleeping position considerations: Do you want a mattress for side sleepers or one designed for back sleepers? Certain mattresses help reduce discomfort from pressure points, depending on how you sleep.

Side sleepers typically want a body-conforming mattress
Back sleepers usually need a balance between firmness and softness
Stomach sleepers need enough support, so they don't sag into the middle of the mattress

Pain considerations: Investing in a mattress for back pain can help alleviate your aches if it provides enough support to allow your spine to fully decompress. Memory foam mattresses, in particular, are a great option for sleepers with back pain, because it gives support while allowing the back muscles to relax.
Firmness: Choosing a firm vs. soft mattress is another important decision you'll have to make. Unless, of course, you choose the Layla Memory Foam Mattress with flippable firmness integrated into the design.
Thickness: Boxed mattresses can be around 6 inches thick up to 14 inches thick. In most cases, the thinner the mattress, the firmer it will feel to the touch. The thickness of the mattress also determines what kind of support is necessary underneath it. If you choose a thinner mattress, you'll likely need a box spring under it.
Support: Mattresses will typically outline the weight limits for comfortable use. If you weigh more than 200 pounds, it's important to read the weight details to ensure your foam mattress won't sag and lose its supportive qualities too quickly.
Size: Do you need a twin, full, queen, king, or California king-sized bed? If you have a bed size in mind, verify that the mattress in a box company actually offers it.
Compare: Once you've gotten the lay of the land, shop and compare to find a mattress that matches up with what you're looking for.
Check for warranties: If something goes wrong with your mattress through no fault of your own, it's important that your purchase is protected.
Check for a trial period: A trial period gives you the ability to really get a proper feel for the mattress, with no buyer's regrets hanging over your head if you don't love it.
Prepare for your delivery: Before you get your new mattress in the door, it's important to properly dispose of your old mattress. Whether you move it to a new room, sell it, donate it, recycle it, or toss it – you'll need to make sure you get that out of the way before your boxed mattress arrives.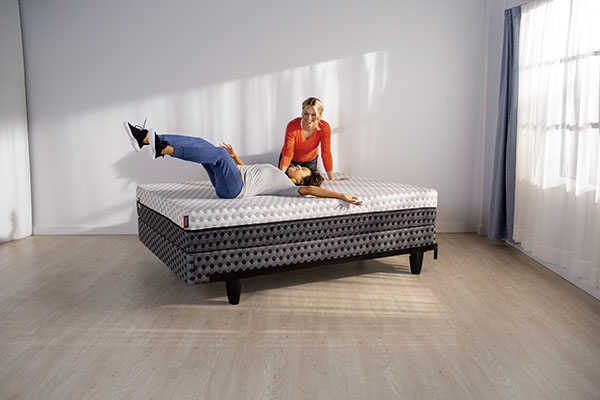 Online vs. In-Store
In theory, being able to touch and feel a mattress in a physical store before you buy it might seem like a major benefit. Unfortunately, a few minutes of lying down on a showroom mattress doesn't really tell you anything about its long-term suitability for you. It takes several nights to figure out if a mattress is the right fit. Just like new running shoes out of the box take time to break in as your feet and body adjust, the same basic concept can apply to your new mattress, too.
Your new mattress might feel odd or even a bit uncomfortable at first, especially if your old mattress was worn. As your body adjusts to a new mattress in a position that aligns your spine and body better, it will likely feel different than what you're used to. However, after a few nights, your body will adjust, and you'll be able to determine if the mattress is a good choice for you.
Choosing the Right Foam Mattress
It's no surprise that memory foam mattresses are among the most popular types of boxed mattresses. But it's essential to know the difference between high-quality and low-quality foam materials. Here are a few characteristics to watch out for when searching for the best boxed memory foam mattress:
ILD or weight of foam: ILD refers to Indentation Load Deflection, which is a measure of a foam's firmness and how it carries and yields to pressure or weight. Higher ILD values mean the foam is firmer, while lower ILD numbers mean softer. Higher quality memory foam mattresses utilize foams with higher ILD, which gives users a more consistent feel and better longevity.
CertiPUR-certified foams: CertiPUR-certified foams are made without ozone depleters, flame retardants, heavy metals, formaldehyde, phthalates, and boasts low VOC emissions.
Sink vs. bounce: Memory foam mattresses differ in their "sink" and "bounce" qualities. High-quality memory foam won't sink or sag under your weight too much and provides adequate bounce, so the foam quickly reforms to its original shape.
Heat retention: Memory foam beds can attract and trap heat, unless you choose a mattress with materials designed to pull away excess body heat like Layla's patented copper memory foam material.
American vs. Overseas
Overseas mattresses sit in a box in transit that are rolled and compressed for an extended period of time. In turn, the foam inside the mattress can degrade to the point where it never fully expands into its intended shape or compromises the supportive properties of the foam. Choose US-made whenever possible to ensure your mattress isn't wasting away.
What to Expect from Your New Mattress
A new mattress will soften a bit in the first month at your home. How much is softens depends on the materials used, how long the mattress was compressed and rolled for, and the weather (when it's colder, softening takes longer).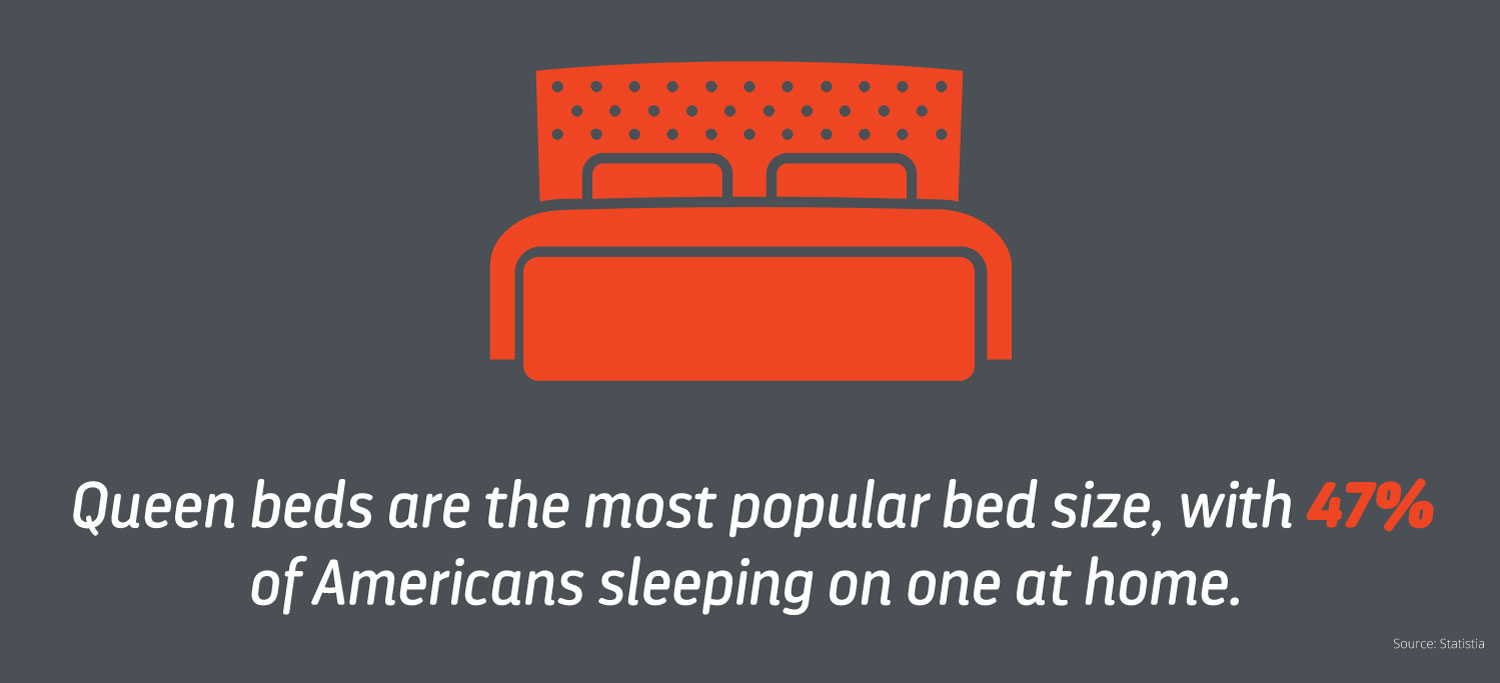 Unboxing
The most exciting part of getting a new mattress in the mail is the unboxing. You can take out your new mattress as soon as you get it into the bedroom you want it set up in. You might need help carrying the box, depending on how heavy it is.
To unbox, carefully open – being extra mindful not to press too deeply with your scissors or razor blade, which risks accidentally cutting into your new mattress. Before you cut the final plastic layer, arrange the mattress on the bed right-side up in the proper orientation.
After you cut through the final layer of plastic, the mattress should begin to expand rapidly. The mattress should pop back into its original shape in 6 to 48 hours. If you hop on your new mattress and find it's too saggy-feeling, that just means you'll need to wait a bit longer until it recovers from being compressed in the box.
Note: It's important not to wait too long to unbox your mattress because it can cause permanent structural damage if left in the box for an excessive period of time. Many mattress companies will tell you how long the mattress can sit in the box before you need to open it. If you ignore the instructions, you might void the warranty on the mattress.
Off-Gassing
New mattresses can emit off-gassing odors that are released during the unboxing periods. The smells are due to volatile organic compounds (VOCs) that won't cause excessive harm to you, but they might be unpleasant to your nose. That new mattress smell will fade after a few days.
When you first unbox your new mattress, make sure the air in the room is well-circulated. Use a ceiling fan to help dissipate any off-gassing odors and open a window to bring in fresh air from outside. Off-gassing odors are rarely a persistent issue, just make sure you give your mattress some time to "breathe".
Supporting Your New Mattress
After you get your new mattress, you'll need to find something to support it – unless you want to place your mattress directly on the floor. Here are a few of your options:
Mattress foundation or box spring: A mattress foundation and box spring are two names for the same thing and serve as the base of your bed and add more support for your mattress. You'll need a bed frame for your mattress foundation unless it's going inside a traditional bed with a headboard, footboard, and rails.
Platform bed: A platform bed, like the Layla Platform Bed, for example, stands alone on a set of legs and doesn't need a bed frame. You simply place the mattress directly on top.
Adjustable base: An adjustable bed base allows you to place your mattress in whatever orientation you feel is most comfortable.
FAQs: Mattress in a Box
If you still have a few remaining questions about your potential mattress in a box purchase, we've compiled some helpful information to guide your search below.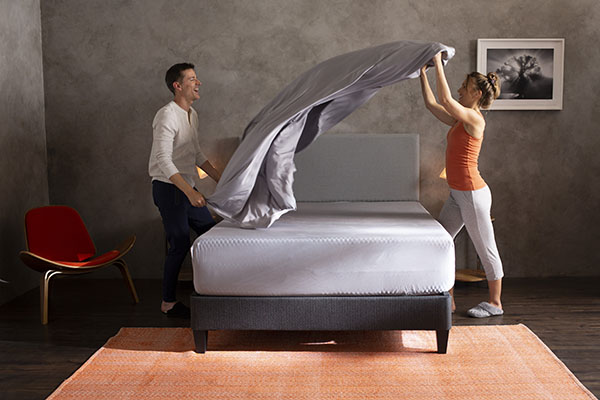 How do I find a reputable mattress in a box company?
To find a reputable mattress in a box company, make sure to sit down and do your research. Check out reviews from independent third parties like Consumer Reports, for example. It's also a good idea to specifically search out companies that have a good return policy, a warranty, and offer hassle-free customer service.
Another good idea is to only consider mattress companies that use modern, premium materials, like memory foam with copper infusions to keep you cool.
How will I know when I need a new mattress?
There are many reasons why you might need or want a new mattress. If your mattress is between 7 to 10 years of age, for example, it's likely close to the end of its usable lifespan. It's important not to sleep on an overly worn mattress because it can end up causing physical pain and joint issues.
Here are a few more signs you need to get a new mattress:
You feel tired after a full night of sleep: If you're waking up wishing you were still asleep, even after eight hours of slumber, the underlying reason could be your mattress. Tossing and turning during the night on an uncomfortable mattress can negatively impact the quantity and quality of your sleep.
You feel stiff in the morning: If your mattress has stopped supporting you, you might feel extra stiff in the morning because your body is sagging into your mattress. As a result, your body is not properly aligned, which can keep your muscles and body strained during the night that doesn't allow for full decompression.
You're sleeping on the couch: When you feel tired, do you unconsciously or consciously avoid your bed? If you find yourself sleeping on the couch because it's comfier, it's time to consider upgrading. After all, your bed should be somewhere you want to go!
Your bed exhibits excessive noisiness: If your mattress is making tons of squeaking or creaking noises, the springs may be worn out – a signal it's time for a new mattress.
Your weight, body, or physical health has changed: A few pounds here and there won't really affect your mattress experience, but major weight gain or loss can. Whether your weight change is due to lifestyle, pregnancy, injury, or surgery, it's important that you get a new mattress that supports your changing body. This is especially true if you're injured, recovering, or pregnant, because proper support can mean the difference between a good night of sleep and insomnia.
Your allergies are worse: Older mattresses can harbor serious amounts of allergens. Luckily, memory foam mattresses are most resistant to dust mites.
Your mattress is lumpy or turning into a hammock: If you see visible lumps and bumps across your mattress, the internal components are likely losing their integrity due to wear and tear. Additionally, if you lie down on your mattress and it "hammocks" around you so you're sinking in the middle, that's a sign your mattress requires replacing.
Will a bed in a box last as long as a traditional mattress?
Yes! Well-made boxed mattresses like Layla Sleep memory foam mattresses will last just as long as traditional mattresses.
Takeaways: Finding the Best Mattress in a Box
Here at Layla Sleep, we want you to experience the best night of sleep every night, and the key difference between tossing and turning and blissful slumber often comes down to your mattress. With this guide, you'll be on your way to better sleep and happier mornings.