They have mentioned Layla Sleep a few times (We are on their list for best affordable mattresses, and best mattresses made in the USA). In their recent review, they call us "One flipping-comfy mattress". Well, flip, that's awfully flipping kind of you. You can read the full finder.com review here.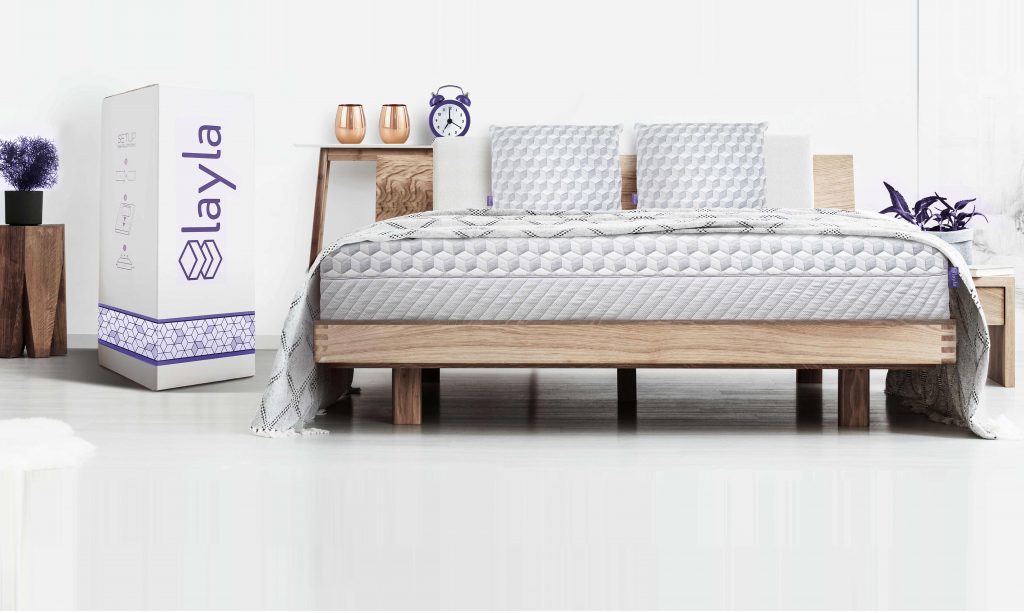 They love the Flippable Firmness™
They love the flippable firmness™ enough that they mention it multiple times.
Not sure if you're a soft or firm mattress kind of person? Layla is here to help you figure it out. Its flippable mattress has two sides — one soft and one firm — so you don't have to take a stab in the dark about what firmness level you like sleeping on.
Then they mention it again.
Layla currently only makes one mattress model. But that's OK, because it comes with a soft and a firm side. Flip it to your liking, or flip it over to satisfy your guests' preferences.
And even though we only make one model (Because why mess with perfection?), we do offer it in Twin, Twin XL, Full, Queen, King, and California King.
Customers love Layla
Finder also digs into all sorts of details about our return policy (it's free for 180 days), and our warranty (lifetime), and they spend some time talking about our financing options. They do a thorough job examining our customer reviews.
Online reviews for the Layla mattress are overwhelmingly positive. Lots of happy sleepers say their back, hip and shoulder pain went away as soon as they started sleeping on their new bed.
The dual-sided feature also sounds like a big hit, especially among those who've never slept on a foam mattress or ordered one online before. Layla's customer service team also gets two thumbs up online.
Thanks, Finder, you get two thumbs up in our book!