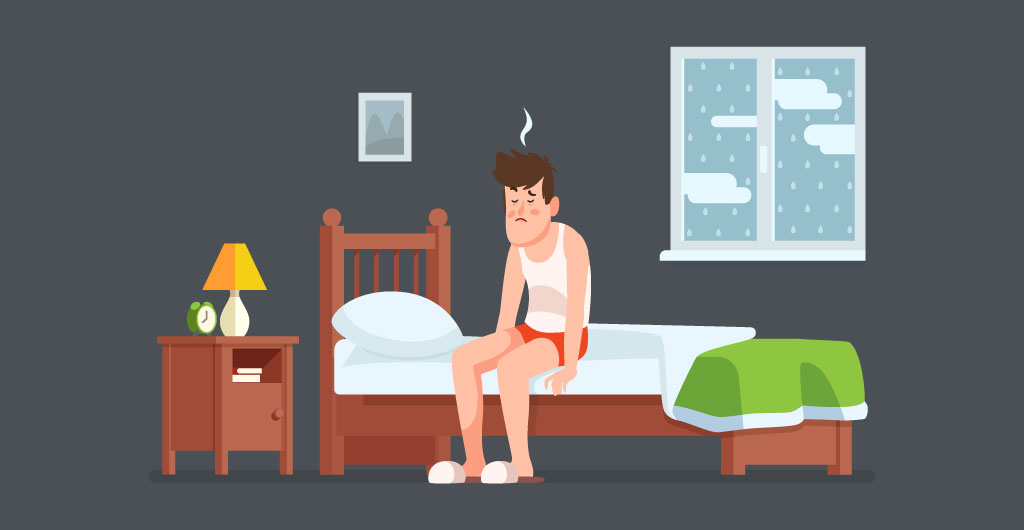 Symptoms of Having a Mattress That's Too Firm
If your mattress is too firm, you might experience a few different symptoms. An overly-firm mattress can put excess strain on your pressure points (shoulders, hips, and torso) or cause spinal misalignment. You might also find that your body stays tense as you sleep, resulting in muscle, neck, or back pain. When your mattress isn't soft enough, it means your spine and the rest of your body can't fully decompress.
A hard mattress can also mean poor quality sleep because you might toss and turn all night in an effort to find a comfortable position.
So, what can you do if you're waking up grumpy and sore? There are a few quick fixes you can try to get a better night of sleep.
How to Soften Up a Firm Mattress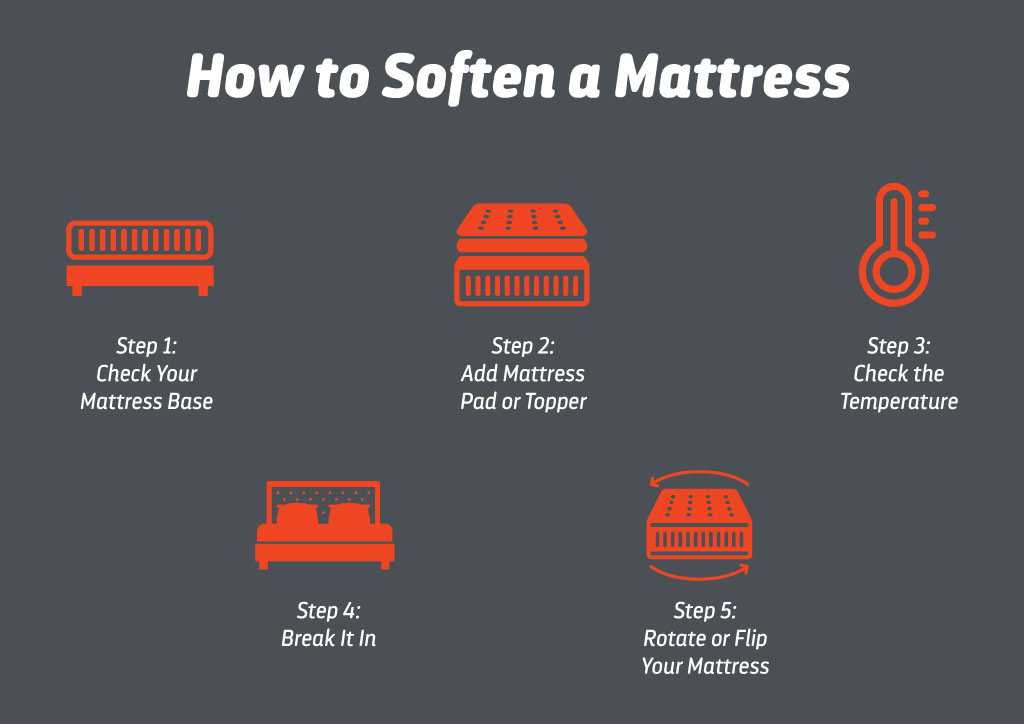 Step 1: Check Your Mattress Base
A mattress base can impact how firm your mattress feels. Pairing your mattress with a solid bed base can help make your mattress feel more comfortable. If you choose a poor quality base, on the other hand, it can limit the benefits of even the most high-quality mattress.
Layla Sleep offers four different kinds of support for your mattress, including the Layla Bed Frame, the Layla Foundation, the Layla Platform Bed, and the Layla Adjustable Bed Base.
Step 2: Add Mattress Pad or Topper
A mattress pad or memory foam mattress topper can add some extra cushion to your sleeping surface. Although the effect won't be as dramatic as it would be if you invested in a brand new, softer mattress, it still provides a layer of pillowy cushion.
To really get the most out of your mattress topper, look for one that is thick and made from high-quality memory foam to get body-hugging contouring.
Step 3: Check the Temperature
If you have a memory foam mattress, it can stiffen in colder temperatures. Try raising the thermostat by a few degrees to soften the memory foam. Be careful raising the temperature too much because if you're too hot while you sleep, you might not sleep as well.
Step 4: Break It In
If your mattress is brand new, you might need to break it in. Yes, just like a new pair of shoes or jeans, a mattress sometimes needs to be used a few times before it gets comfortable. Try sleeping on your mattress for a couple of weeks before giving up on it completely and dragging it out to your dumpster in the middle of the night (we get it, bad sleep can do that to you).
Step 5: Rotate or Flip Your Mattress
Rotating your mattress can help it wear more evenly and keep it comfortable for a longer period of time.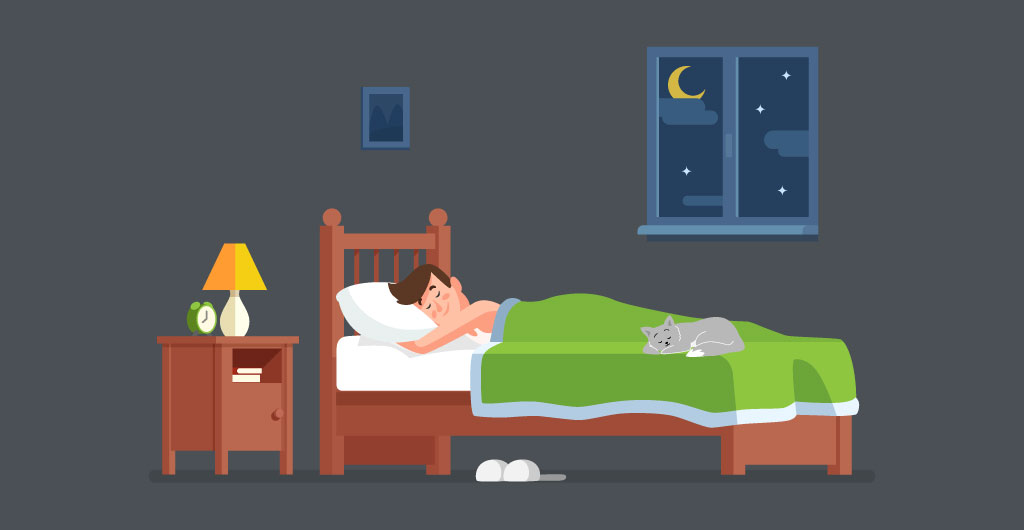 When to Replace Your Mattress
If none of the above tips provide relief, you may want to consider replacing your mattress to find something more comfortable. It's also a good idea to replace your mattress if it's getting near the end of its lifespan (7 to 10 years). Another reason to say goodbye to your mattress is if it's showing signs of wear like tearing, broken springs, or sinkage. Any structural damage to your mattress means that your body isn't being properly supported.
One easy way to solve the soft versus firm dilemma once and for all is by investing in a mattress that gives you both. The Layla Hybrid Mattress, for example, marries memory foam technology with individually-wrapped spring coils and offers sleepers a soft and firm side. In turn, you can choose if you prefer a little extra cushion or a little extra support.
You can also opt for the Layla Memory Foam Mattress, which also boasts flippable firmness, so you can always sleep with the amount of support and cushion you want and need. All of Layla's mattress models are crafted from copper-infused memory foam and designed to cradle your body no matter your preferred sleeping position.
If you're tired of choosing mattresses that are too firm or too soft, Layla offers the all-in-one solution so you can get your perfect firmness level every night.
FAQs: Mattress Firmness
Who does a firm mattress work better for?
Ultimately, the firmness of your mattress comes down to preference. But if you have any kind of back pain, a firmer sleeper surface can help better support your back and provide less strain on your back muscles.
Who should invest in a soft mattress?
If your pressure points tend to bother you while you sleep, you might be a good candidate for a softer mattress. A soft mattress provides body contouring that can relieve pressure points.
What kind of mattress works best for me?
The best mattress for you is highly dependent on your preferences, your age, your lifestyle, and your partner. Memory foam mattresses have been a popular choice since their inception due to their supportive qualities and their huggy, soft feeling.
What makes Layla's mattresses different?
Layla's mattresses are designed to match your exact sleeping preferences, while keeping you cool and clean thanks to copper-infused memory foam. Layla also offers flippable firmness. On one side, you'll enjoy a firmer, more supportive feel and the other side offers a softer, contouring feel. You can choose the side you think you'll like best or try out both sides for your best sleep.