While putting a duvet cover on is stressful, it's certainly not impossible. You just have to follow a few specific steps and you'll get the hang of it in no time. In this blog post, we will be discussing what a duvet cover is, the steps required to put a comforter in a duvet, how to keep a comforter in a duvet, and more. We all deserve to get a good night's rest every night, and that starts with knowing how to put a comforter in a duvet.
What Is a Duvet Cover
First and foremost, let's discuss what a duvet cover is. You can think of a duvet cover like a pillowcase for your comforter. It's essentially a protective cover that you put over your comforter. A duvet cover is especially useful when it comes to doing laundry so that when you need to wash your bedding, all you have to do is wash the cover.
Duvet covers protect your comforter from stains and are easy to remove and change. So, if you redo your room and realize your old comforter doesn't match, all you have to do is buy a new cover rather than an entirely new blanket. So whether you're redecorating and just want to change the color of your bedding, or you need a replacement, a duvet cover makes it easy to do so.
It is also important that your comforter fits nicely inside your duvet cover. An ill-fitting duvet cover will leave your blanket looking lumpy, and no one wants that. Duvets typically come in twin, full, queen, and king sizes. The size of the duvet you choose will depend on the size of your bed and the height of your mattress. For example, you don't need a king-size comforter on a twin bed. Choose a size that works for you.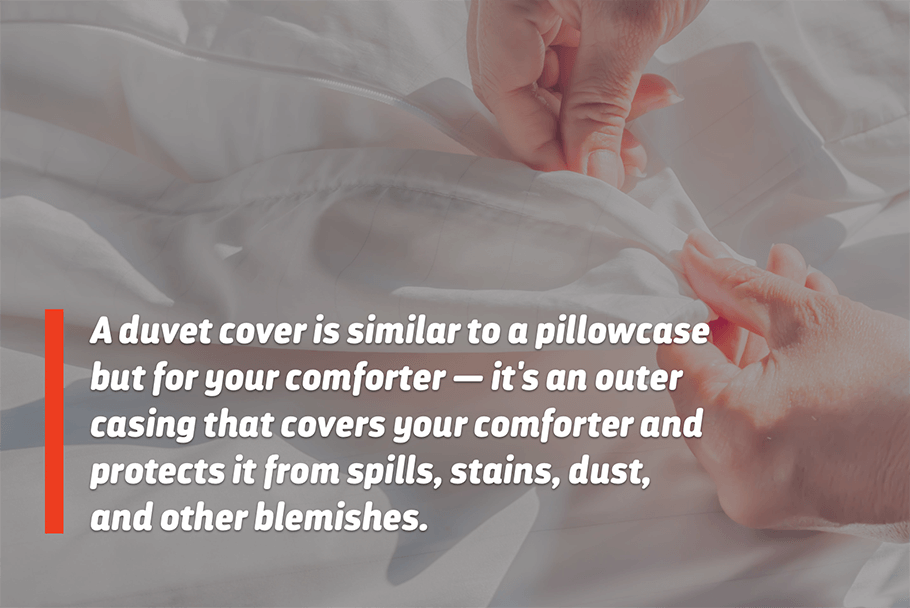 In addition to these sizes, there are also different types of comforter materials you can choose from, like a down vs. down alternative comforter. Fortunately, the material of your comforter doesn't matter when it comes to your duvet cover, as duvet covers are compatible with any type of comforter material.
Down is known for being super soft, lightweight, and breathable. Many people choose a down comforter for these reasons, and that it can be compressed into a smaller size, which is easy for traveling or moving around. A down comforter also has a long lifespan that can last for many years.
There are also some cons to getting a down comforter. Down comes from the undercoat of geese, ducks, and swans, so many people believe it's usage in bedding is unethical. A down comforter is also less hypoallergenic, more expensive to buy, and difficult to clean. It is also more sensitive to moisture, so if you sweat a lot at night, using a down comforter probably isn't for you.
The other option is a down alternative comforter. A down alternative comforter mimics the feeling of down, but is made of synthetic materials, rather than real feathers. That being said, a down alternative comforter still gives you the soft, breathable feeling of down, without harming any animals. It's more affordable, hypoallergenic, and much easier to clean than real down.
The cons of a down alternative comforter are that the quality can greatly differ depending on the brand, and it is not as durable as real down. It also has a shorter lifespan and is more prone to trapping in body heat. If you're interested in getting this type of comforter for your bed, be sure to check out our down alternative comforter buying guide beforehand so you can make sure it's the right decision for you.
So now that you know what a duvet cover is and an overview of different comforter types, next we'll discuss how to put on a duvet cover. There are various steps you need to follow in order to properly put a comforter in a duvet, so make sure you read the following section carefully.
Steps to Put a Comforter in a Duvet
There's no denying that putting on a duvet cover is stressful. So if you've been struggling with how to put a comforter in a duvet cover, don't panic just yet. Below, we will be discussing the California Roll method of how to put on a duvet cover. Refer to these steps and you will be a duvet cover pro in no time: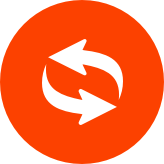 Step 1: Flip your duvet cover inside out
The first step in putting a comforter in a duvet cover is to flip the duvet cover inside out. Simple enough, right? Let's move to the next step.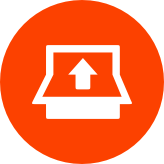 Step 2: Place the duvet cover flat on your bed
After you have flipped the duvet cover inside out, you will then want to lay the duvet cover flat on your bed. Make sure that the duvet cover opening is at the foot of your bed.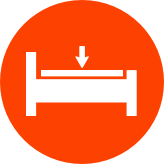 Step 3: Place the comforter on top of the duvet cover
Next, you will want to grab your comforter and place it directly on top of the duvet cover. Make sure that all the corners match up closely to ensure this process goes as smoothly as possible. Sometimes, duvet covers come with snaps or ties that can attach to the comforter to make this step easier. If your duvet cover has them, connect the corners of the comforter to the cover now.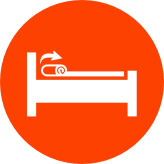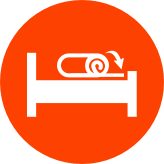 Step 5: Flip over the duvet cover opening around the ends of the comforter
Once your comforter and duvet cover are nicely rolled up together, you will want to take one end and open up the duvet cover. Basically, you're going to be stuffing the comforter inside the duvet cover by flipping the opening around the ends of the comforter. Once the comforter is properly stuffed inside the cover, finish by clasping or zipping closed the duvet cover opening.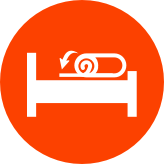 Step 6: Unroll it in the opposite direction
After the comforter is stuffed and secured in the duvet cover, then you will want to unroll the blanket in the opposite direction over your bed. Be careful with this step, and be sure to adjust, shake, and straighten the filling as you unroll. You want the filling to be as evenly distributed as possible.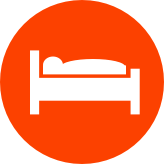 Step 7: Fluff and finish
Give the blanket one last fluff, and voila—you've got yourself a perfectly filled-out duvet cover in just a few minutes. Who said putting a comforter in a duvet had to be difficult?
How Do You Keep a Comforter in a Duvet?
So now that you know how to use a duvet cover, you may be wondering how to keep a comforter in a duvet. Inserting the comforter is one thing, but keeping it in the duvet cover is another. It's normal that your comforter will shift in the cover. You're going to be under it, so it's bound to move around from time to time.
One way you can ensure your comforter stays in place is with comforter grips or clips. Both are quite simple. A comforter grip consists of two pieces that you place on opposite sides of the cover and snaps into place. A comforter clip works similarly, except it's only one piece that you will squeeze on the duvet cover and comforter to keep them in place.
Both of these should be done with the duvet cover flipped inside out to keep them out of sight. Once they're securely fastened, you can then flip the duvet cover and put the comforter back in.
If you toss and turn a lot throughout the night or just dislike waking up to a misshapen blanket, investing in these comforter grips or clips is a good idea. They will keep your bedding looking neat, no matter how much you might move as you sleep.
The Layla Down Alternative Comforter
After reading this guide, you should now have a firm understanding of how to put a comforter in a duvet. Once you know how to use a duvet cover, then comes the fun part: choosing a comforter. There are various types of comforters you can choose from, but the Layla Down Alternative Comforter is a great choice for many reasons.
The Layla Down Alternative Comforter can be used with or without a duvet cover. It is a down alternative that is wrapped in 300 TC 100% all-cotton fabric, so you can get the soft and luxurious feeling of down without harming any animals. The cotton fabric is breathable and lightweight, while the down alternative filling is soft and fluffy. It is designed with hexagons, rather than the typical squares or rectangles, to evenly distribute the fill and keep it from bunching up in the corners. With this comforter, you're guaranteed to get a great night's rest- or your money back.
In addition to the down alternative comforter, Layla Sleep also offers various other products that can help you get a better night's rest, such as a weighted blanket. You can use a weighted blanket to reduce stress, anxiety, and restlessness. You can also use a weighted blanket for muscle recovery. Whether you're trying to sleep better or cure sore muscles, you can't go wrong with a weighted blanket.
I'm sure we're all aware of how great weighted blankets are in helping you fall asleep, but what about a weighted blanket for couples? Rather than swapping off weighted blanket nights with your partner, instead invest in one that's big enough for the both of you. Layla Sleep carries an adult weighted blanket that is suitable for you and your partner, so you both can reap the benefits as you sleep.